"The first step is you have to say that you can." – Will Smith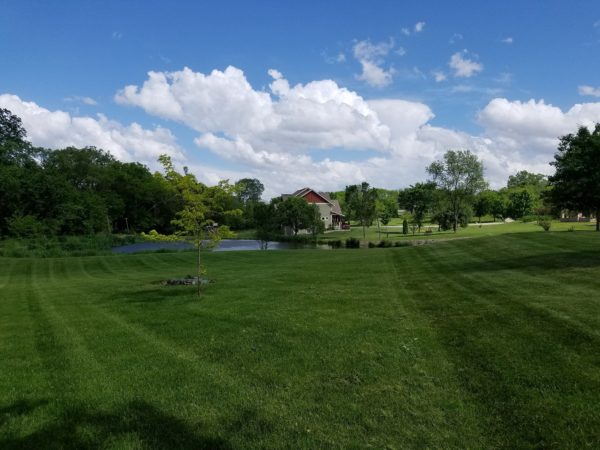 Lawn Fertilization
Have a problem with weed control, sun exposure, irrigation, or a dead grass? We have a fertilizer for you. Grass needs three basic nutrients to nourish and protect it, nitrogen, phosphorus, and potassium. We will do a free lawn consultation and create a tailored lawn fertilization plan for your yard to meet each individual need of your property
Residential & Commercial Fertilization
Your treatment plan will be customized to match the composition of your lawn (soil, grass species, sun exposure, irrigation). This ensures that your grass remains weed free throughout the Spring, Summer, and Fall, making a great impression on your customers or friends.
Mosquito Prevention
Mosquitoes have become an expected nuisance during the summer, but what if they didn't have to be? There is a long lasting yard spray that can keep the mosquitoes at bay while allowing you to enjoy your Summer bug spray free. Our long lasting professional grade bug spray infiltrates the areas that mosquitoes love to hang out and breed in so that your mosquito population is controlled. The spray also puts up a barrier to keep mosquitoes from flying into your yard from the neighbor's yard. All it takes is one spray a month to keep your summer bite free.
Home Protection
We spray your yard, trees and bushes to keep the mosquitoes from ruining your BBQ, pool party, bad-mitten and bags games, and summer nights around the fire pit.
Spray for Businesses
Have a business with a patio, outdoor recreational space or large sports fields? Our team can spray the area to keep your customers and employees bite free while they are enjoying your outdoor space.
Need an Extra Treatment?
If you notice the mosquitoes coming back before your next monthly spray give us a call for a free treatment. Large amounts of rainfall can wash away the barrier and allow mosquitoes back into your yard. If this happens to you, let us know and we will retreat if you are more than 5 days away from your next scheduled service.