"Life is lived on the edge." – Will Smith
We know that a manicured lawn that is green, full, and lush makes a good impression. And, that in order to maintain a pristine lawn it must be mowed, edged, and watered regularly. Our team provides each of these services for commercial and residential customers.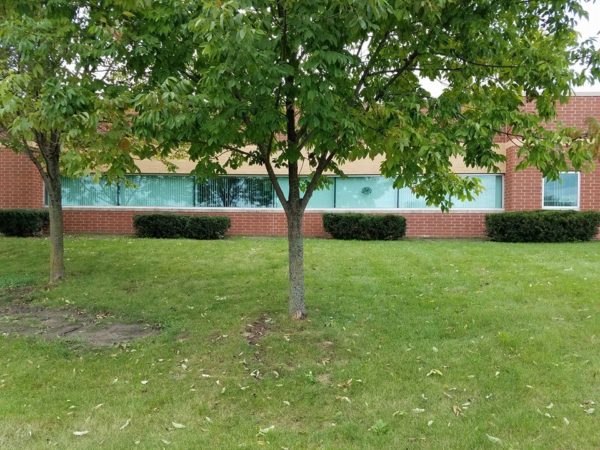 Mowing & Edging
We know that for most people, mowing the lawn is a chore and if you have a big yard, it can suck up a lot of free time that could be spent playing catch with your kids or fetch with your dog. If you dread mowing the yard every few days throughout the Spring, Summer, and Fall, let our team of professionals take care of it for you. Our experts work with you to incorporate your vision for your yard into your service plan. We take into consideration the type of grass growing in your yard, the amount of sun exposure it gets, weed proliferation and the ideal cut height. We also vary the mowing pattern with each cut so your grass stays healthy.
Aeration
What Does Aeration Do?
In short, lawn aeration encourages the growth of new grass and helps thicken your lawn.
Should I Have My Lawn Aerated?
This question is quite common in our industry and the answer is typically yes. You should consider aeration if:
You can see the dirt through the grass of your lawn.

Your yard gets heavy use as the neighborhood kickball field or is a racetrack for your dogs.

It seems to get dried out easily and has a spongy feel.

You have freshly laid sod.

Your lawn was established as part of a newly constructed development.

You haven't had your lawn aerated before or it's been a few years.

You want to encourage optimal lawn health.

Your lawn isn't as full as you want it to be.
How Does Aeration Work?
Our aeration equipment creates pockets throughout the lawn. This allows the soil to be supplied with air resulting in the soil becoming less compacted and the thatch in lawn to become thinner. The creation of pockets in the lawn provide an optimal environment for seeds to germinate and grow to create a full, healthy lawn because they give the seeds a place to hide while receiving air and water. After 8 weeks, new grass has grown in the pockets, the thatch is thinner and the grass has deeper roots that aid in keeping it healthier.
When Should I Have My Lawn Aerated?
Early Spring or Fall are the seasons where aeration will do the most good for your grass. This is because the grass is in it's growing season and will have time to fill in the open areas with new grass.